Good Nite Inn West Los Angeles
34.050955

,

-118.433132
Los Angeles

,

United States

|
114US$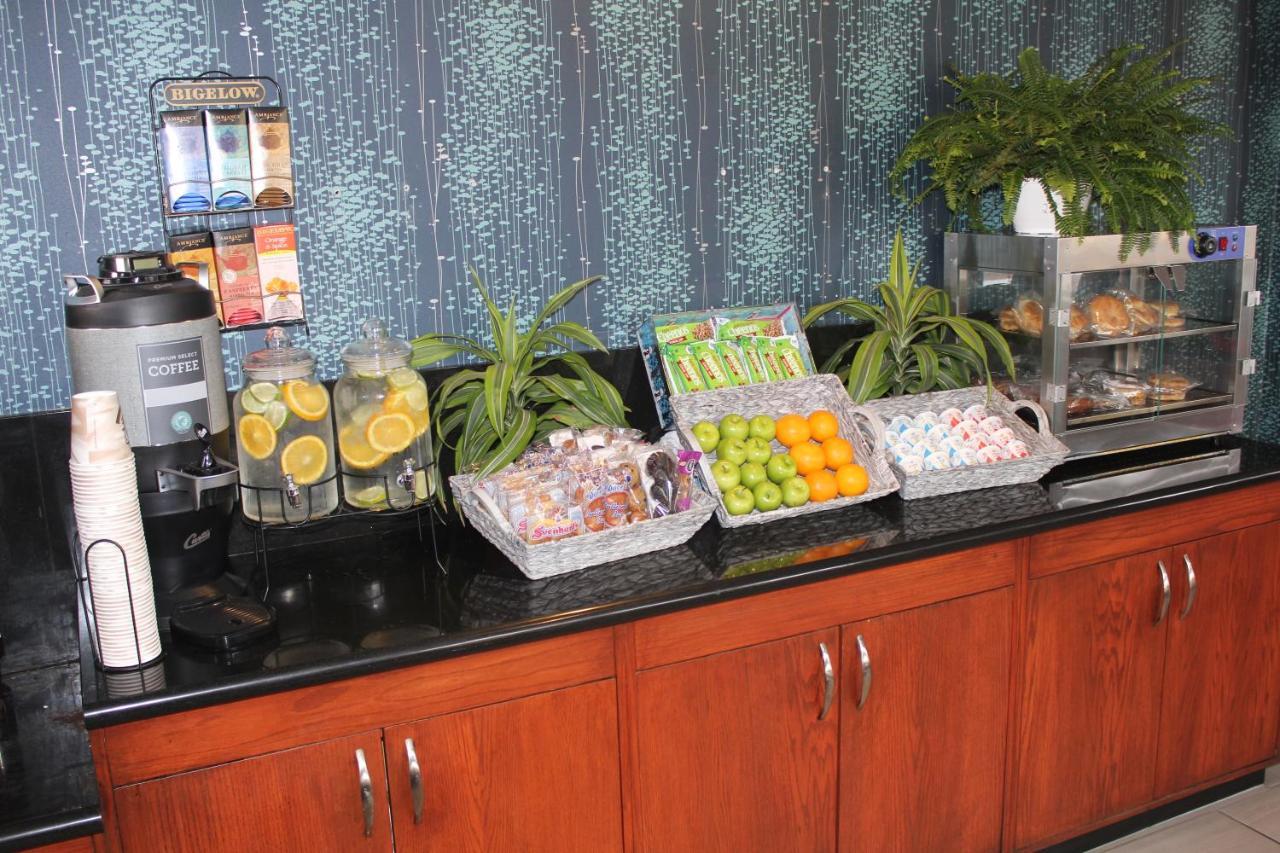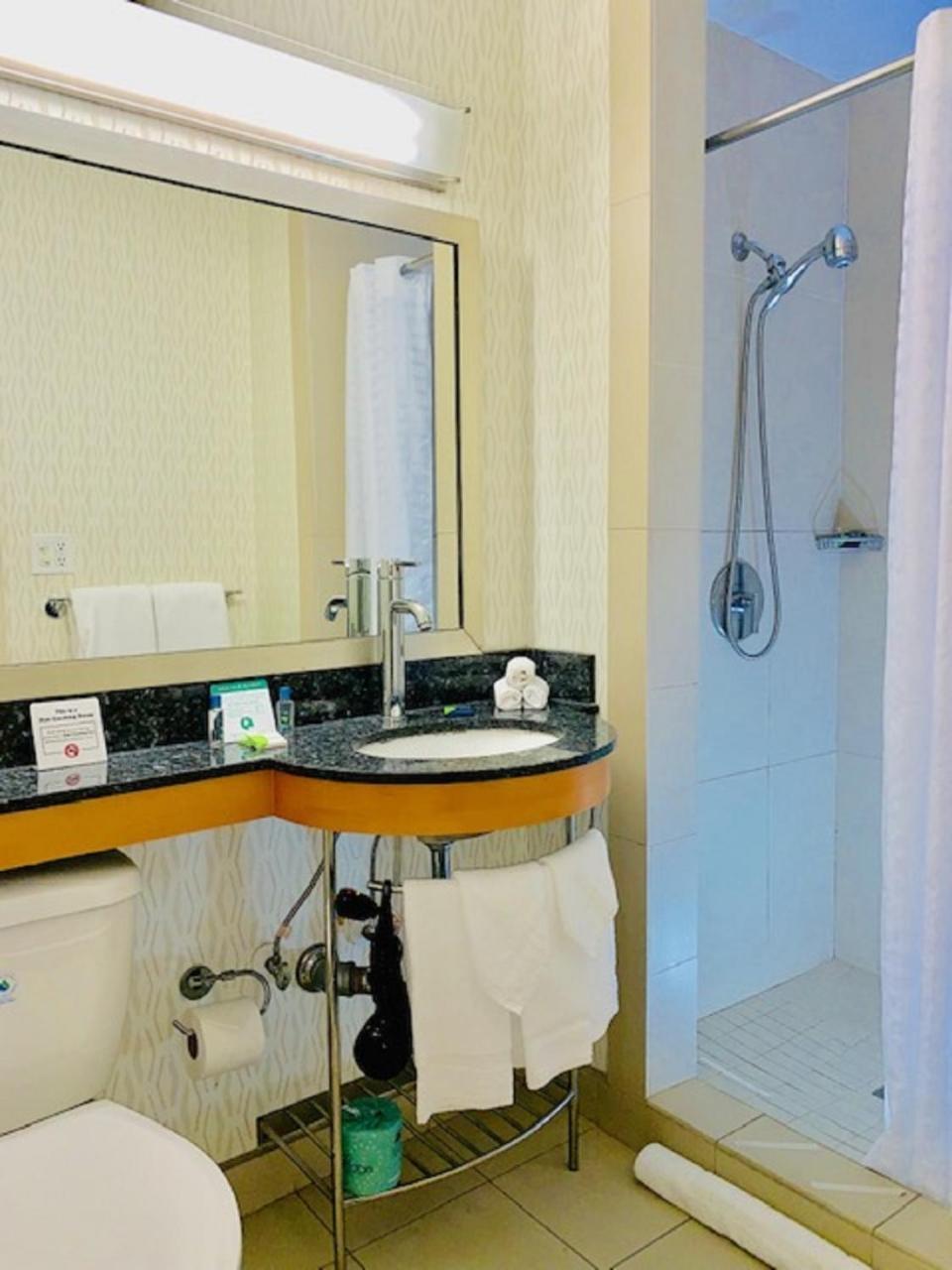 Address
10740 Santa Monica Blvd
,
Los Angeles
,
California
,
United States
,
90025
, California
Overview
Situated amidst many restaurants, cafés and a movie theater, around a 19-minute walk away from the affiliated Armand Hammer Museum, the charming Good Nite Inn West Los Angeles includes 56 rooms. This 2-star smoke-free inn has views of the city and features WiFi in public areas.
Location
Los Angeles California Temple is located 0.3 miles from the hotel, and such natural sites as Holmby Public Park is approximately 25 minutes' walk away. Holmby Hills is about 10 minutes' drive away from The Good Nite Inn West, while Los Angeles International airport is 13 miles from it. Guests will also find stores and a mall at the doorstep of this property. The convenient Good Nite Inn West Los Angeles is set within 1 mile of Westfield Century City Mall.
Thanks to a location at the doorstep of a bus stop, the accommodation is well-connected with other parts of Los Angeles.
Rooms
The non-smoking rooms are fitted with a flat-screen TV with satellite channels, and furnished with a work desk. Bathrooms, fitted with a separate toilet and a shower, also provide guests with a hairdryer and bath sheets.
Eat & Drink
A free breakfast is served with pastries, fresh fruits and yogurt in the lobby. Offering Spanish meals, Eduardo's Border Grill is situated right off this Los Angeles hotel.
A continental breakfast is served at affordable prices. 
Leisure & Business
Corporate travelers will benefit from a business center available on site.
Internet
Wireless internet is available in the hotel rooms for free.
Guest Parking
Private parking is possible on site at USD 12 per day.
Year renovated:   2011.  Number of rooms:   56.
Former name: Azul Inn West Los Angeles
Best-Rated Travelodge Hotels around Los Angeles
Staying at Travelodge means accessing affordable, comfortable accommodation in excellent locations around the world. From reliable customer service, to comfortable rooms with modern amenities and convenient access to nearby attractions, Travelodge ensures that guests enjoy a convenient and memorable stay. With wide-ranging facilities and flexibility in meeting the changing needs of travellers, Travelodge is a top choice for those who seek value and accessibility.
199 reviews

168$ / night

534 reviews

100$ / night

593 reviews

121$ / night

584 reviews

30$ / night

211 reviews

195$ / night

2585 reviews

66$ / night

41 reviews

55$ / night

38 reviews

89$ / night
Most Booked Hotels for Your Next Trip
Facilities
General
Free Wi-Fi
Parking
24-hour services
Shuttle
Fitness/ Gym
Swimming pool
TV
Room features
Free Wi-Fi in rooms
Air conditioning
In-room safe
Tea and coffee facilities
Ironing facilities
Self-catering
Kitchenette
Refrigerator
Microwave
Media
Flat-screen TV
Telephone
AM/FM alarm clock
Good to know
Check-in
from 15:00-23:59
FREE
Check-out
until 11 am
FREE
Children & extra beds
All children
0 - 15 years
Existing beds
FREE
There are no extra beds provided in a room. 
Pets
Pets are not allowed.
Rooms and availability

Bed options:

Room size:

305 sq. feet

Max:

2 persons
Shower

Heating

Air conditioning

Bed options:

Room size:

380 sq. feet

Max:

2 persons
Shower

Heating

Air conditioning

Bed options:

Room size:

380 sq. feet

Max:

4 persons
Shower

Heating

Air conditioning
Location
10740 Santa Monica Blvd
,
Los Angeles
,
California
,
United States
,
90025
, California
City landmarks
Nearby
Restaurants
Hotels nearby
Mall
Westfield Century City
5200 ft
Cemetery
Pierce Brothers Westwood Village Memorial Park
5100 ft
Shopping Area
Westside Pavilion Shopping Center
4300 ft
1515 Westwood Boulevard
Bristol Farms Westwood
2500 ft
10899 Wilshire Blvd
Franklin D. Murphy Sculpture Garden
4400 ft
Museum
Santa Monica Museum of Art
5300 ft
Hospital
Sawtelle Japantown
4700 ft
1350 South Sepulveda Boulevard
Westwood Recreation Center
4600 ft
Gallery
Annenberg Space for Photography
1.8 mi
Garden
Mildred E Mathias Botanical Garden
1.1 mi
Museum
Museum of Tolerance
1.8 mi
University
University of California
1.4 mi
Park
Cheviot Hills Recreation Center
1.5 mi
100 Constitution AVE
Jackie Robinson Stadium
1.6 mi
10850 Wilshire Blvd Ste 750
Rhodes Jewish Historical Foundation
5100 ft
10250 California State Route 2
Gallery
Ernie Wolfe Gallery
4900 ft
Mall
Nordstrom Century City
5100 ft
Garden
UCLA Mildred E. Mathias Botanical Garden
1.2 mi
Golf Course
Rancho Park Golf Course
1.3 mi
2000 Purdue Ave
West Los Angeles Buddhist Temple
1.0 mi
Church
Good Shepherd Catholic Church
2.0 mi
Doheny Drive to Vine Street Beverly Hills and Hollywood
Church
Los Angeles California Temple
1400 ft
Restaurant
Eduardo's Border Grill
1400 ft
Restaurant
Peet's Coffee & Tea
1600 ft
Restaurant
Feast From The East
1900 ft
Restaurant
California Chicken Cafe
2600 ft
Getting around
Airports
Los Angeles International

(LAX)
10.2 mi
Hollywood Burbank

(BUR)
18.8 mi
Train
Wilshire / Western (LACMTA station)
8.2 mi
Metro stations
Hollywood/Highland
6.5 mi
You can book a shuttle, once your reservation is complete.
Reviews of Good Nite Inn West Los Angeles - Century City
R.

Good value and nice staff. We had coffee and tea making facilities, and a refrigerator in the room. Welcome base for a 2-night stay.

Ernest

missing

The desk help and cleaning staff were all great.

The hotel was clean but in need of some remodeling, especially in the bathrooms and outdoor walkways. The paint was chipping, wallpaper was peeling, etc.

missing

the location was great and the price was right

The rooms are very spartan. They're functional rooms with no amenities. The hotel does provide a suitable continental breakfast and free wifi. I would recommend this room for price and location if the room comfort itself isn't important.

missing

Great place, under renovation, had a newly remodeled room. Could use a microphone and clock/radio in rooms. Coffee pot did not work either. I have a feeling, once all the renovations are done this will be a great place to stay. I do understand its a work in progress. Not bad for price and location and room was very clean!!

Staying in a place where they are renovating and hearing the pounding was not my favorite thing, but that only lasted on Friday morning, rest of weekend no pounding or annoying renovating sounds.

missing

Newly renovated motel, reasonable price for L.A., helpful staff!

They only have "analog" cable tv. Flat screen TV's are in all the renovated rooms and they only have analog? Who has that anymore?! Lol. If they can afford to put flat screens in the rooms, they can afford digital tv! All the channels come in fuzzy and I couldn't even watch my show without all the static in the back-round. My only other complaint was the minimal options for breakfast. Only bagels, pastries and small cups of cereal or oatmeal. More like a snack instead of breakfast. It says "private parking" but on our second night, there wasn't enough parking on the premises and we had to park by a meter. Thankfully it was Sunday, so it was free, otherwise I would have been seriously pissed off because we already spent $40 in parking that day.

missing

Housekeeping staff were very pleasant and kept room nice.

Bathroom in the office had roaches and ants. They served continental breakfast nearby so this was distressing.

missing

It was very good place, and it was comfortable. However, there was one disadvantage, which it was not elevator in this hotel.

missing

The free continental breakfast, the Wi-Fi, the location.

The price was not worth it. The hotel was really nothing special, and some of the nicer hotels with larger rooms and more amenities would have cost the same.

missing

We drove up from Orange County to share Thanksgiving dinner with friends and appreciated the fact that we did not have to drive home. The Inn was conveniently located one mile away.

missing

Location is very convenient.

Santa Monica Blvd just in front of the hotel has heavy traffic even at night. The car noise disturbed sleep. My room was a bit drafty. It is chilly at night even in LA. I turned on the heater, which made a loud noise, so I used it only while taking a shower (There is no bathtub in rooms, though there is a pool on a premise).

missing

The staff was very friendly and helpful.

I found the bed excessively soft.

missing

Nice staff!

To mush traffic noice!!!

missing

Location and the fact that it was clean and modern.

The staff at the reception upon arrival -- borderline rude.

missing

Was allured due to the free wifi service and breakfast. The hotel is ok for a night or 2 stay. Nothing lucrative at first glance. Although, I hope with the renovation going on, it could improve further.Inside of the room is clean though. Nothing significant. I was surprised that the hotel is fully booked though. Maybe, because the price is relatively cheaper.

I feel they need to upgrade some of the equipments. There's no food joint available inside except the vending machine situated outside the lobby. Overall, the hotel could improve.
FAQ about Good Nite Inn West Los Angeles - Century City
What landmarks can I find in vicinity of Good Nite Inn West Los Angeles?
Staying in Good Nite Inn West Los Angeles, you shouldn't miss Los Angeles's main landmarks such as The Getty Art Museum (2.9 miles), the multimedia Museum of Tolerance (1.9 miles) as well as Central Avenue accessible with a 10-minute drive.
Is there parking at the perfect Good Nite Inn West?
Yes, the perfect Good Nite Inn West features a parking lot available onsite.
What are our dining options during the stay in the 2-star Good Nite Inn West Los Angeles?
Unfortunately, the 2-star Good Nite Inn West Los Angeles does not have on-site restaurants, but guests can dine in Eduardo's Border Grill and Pho Citi restaurants placed within a 6-minute walk from the property.
Can I have breakfast at the perfect Good Nite Inn West Los Angeles?
Yes, guests of the perfect Good Nite Inn West Los Angeles can enjoy continental breakfast served daily in the lobby.
What time is check-in and check-out at the Los Angeles hotel?
Guests of the Los Angeles hotel can check in from 3 PM to 11.59 PM and check out from 11 AM.
Which amenities are included in the rooms of the Los Angeles inn?
Every room at the Los Angeles inn includes a flat-screen TV with satellite channels as well as an electronic key card for guests' security.